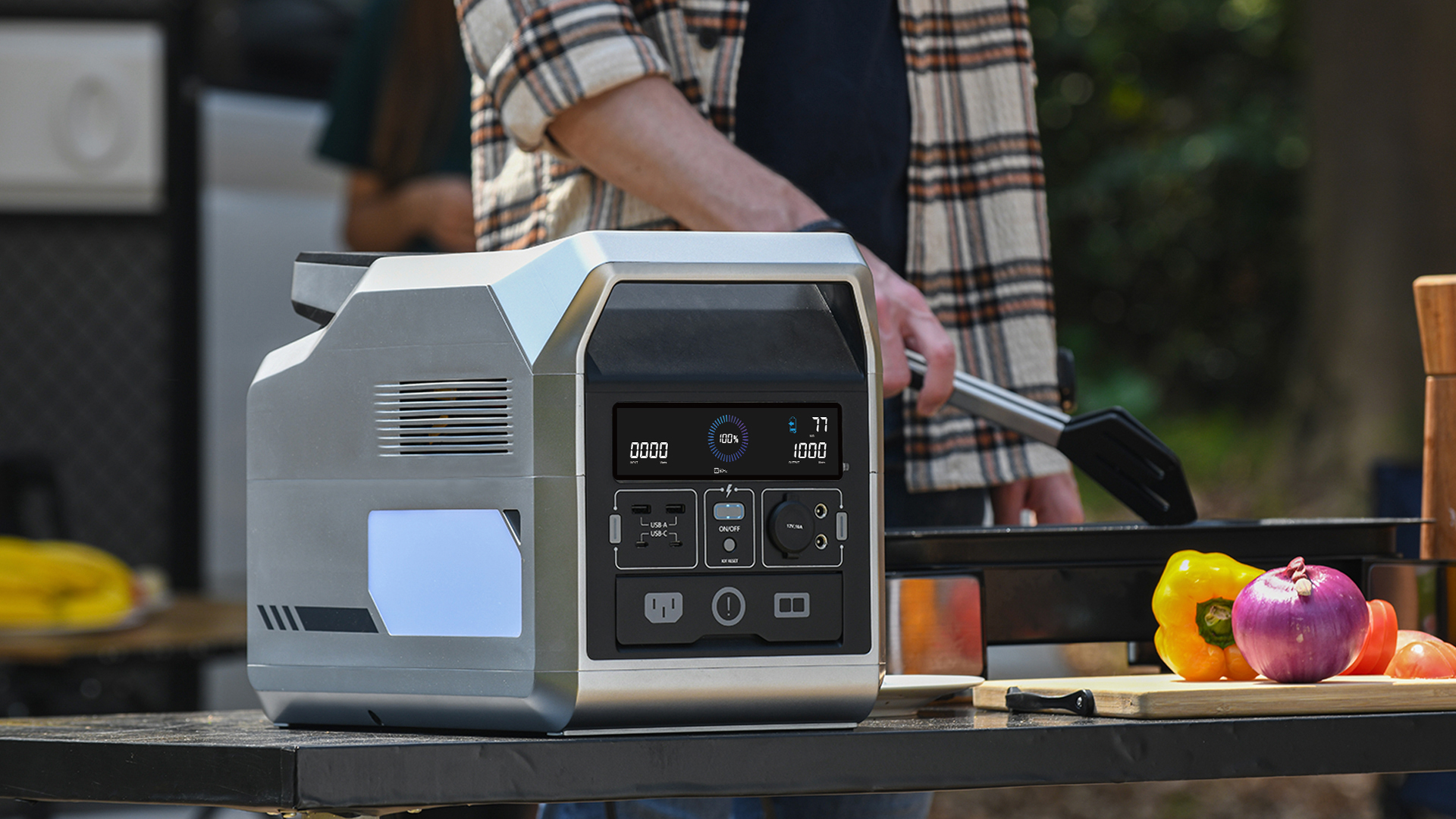 Flame-Kissed Delights: Top 8 Tailgate Grilling Ideas Powered by VigorPool Solar Generators
The Joy of Tailgate Grilling
Tailgating – it's more than just a pre-game ritual; it's a celebration of camaraderie, team spirit, and, of course, mouthwatering food. There's something magical about firing up the grill in the company of fellow fans, savoring the delicious aromas wafting through the air as you prepare to cheer for your favorite team. But what if we told you that you could take your tailgate grilling game to the next level with the power of the sun? Enter VigorPool Solar Generators, your ticket to grilling greatness, even in the most remote parking lots.
Powering Your Tailgate Grill with VigorPool Solar Generators
Before we dive into our tantalizing tailgate grilling ideas, let's talk about the game-changer – VigorPool Solar Generators. These innovative power stations harness the sun's energy, providing you with a reliable source of electricity to fuel your grill and other essential appliances. Say goodbye to the hassle of finding power sources in crowded tailgate lots; with VigorPool, you're in control.
What makes tailgate foods significant?
Tailgate foods are crucial for enhancing the experience of outdoor events like sporting games. They promote social bonding, provide necessary sustenance, and contribute to the festive atmosphere. These foods also reflect tradition and culture, with diverse and creative menus showcasing culinary skills and team spirit. Tailgate foods offer comfort and familiarity, creating a sense of nostalgia for fans. Their flexibility and convenience make them suitable for outdoor settings, and their role in hospitality and generosity fosters a sense of community.
In a tailgate party, the food's preparation and cooking are vital aspects of the overall experience. A dependable and potent electricity source can significantly enhance your tailgating culinary adventure. We recommend utilizing VigorPool Solar Generators, which harness the power of solar energy to provide electricity for your culinary appliances.
VigorPool Solar Generators offer several advantages for tailgating enthusiasts:
Sustainability: Solar generators are eco-friendly, producing clean energy without harmful emissions. Using solar power aligns with the growing trend of environmentally responsible tailgating.
Reliability: Solar generators are dependable sources of electricity, ensuring that your cooking appliances, such as grills, stoves, and electric coolers, operate smoothly throughout the event.
Portability: These generators are designed to be portable and easy to transport, making them ideal for outdoor gatherings. You can set up your cooking station anywhere without worrying about access to electrical outlets.
Cost-Efficiency: Solar power is essentially free once you've invested in the equipment, saving you money on fuel or traditional power sources.
Top 8 Tailgate Grilling Ideas
Now, let's get to the main event – the recipes! These tailgate grilling ideas are designed to elevate your game-day experience and leave your fellow fans clamoring for seconds.
Recipe 1: Grilled BBQ Chicken Skewers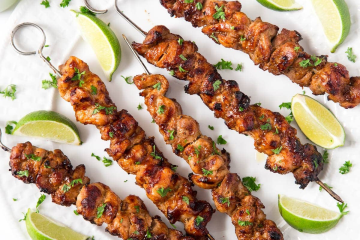 There's something irresistible about juicy chicken skewers bathed in smoky BBQ goodness. Find out how to create these crowd-pleasers that are perfect for sharing.
Recipe 2: Smoked Brisket Sandwiches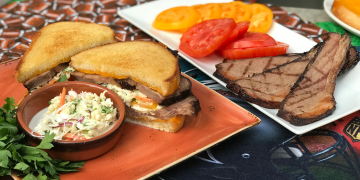 Sink your teeth into tender, smoky brisket sandwiches that will have your taste buds doing a touchdown dance.
Recipe 3: Grilled Vegetarian Kabobs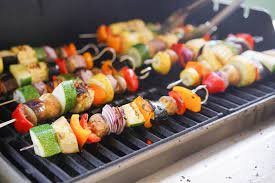 Grilling isn't just for meat lovers. These veggie kabobs are a delightful option for vegetarians and omnivores alike.
Recipe 4: Tangy Grilled Shrimp Tacos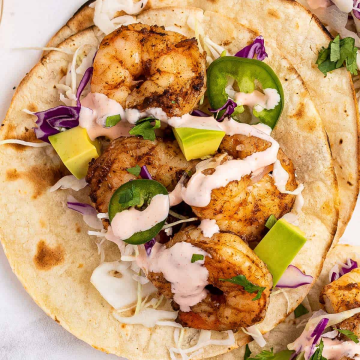 Spice up your tailgate with zesty grilled shrimp tacos that bring a taste of the coast to the stadium parking lot.
Recipe 5: Classic Cheeseburgers with a Twist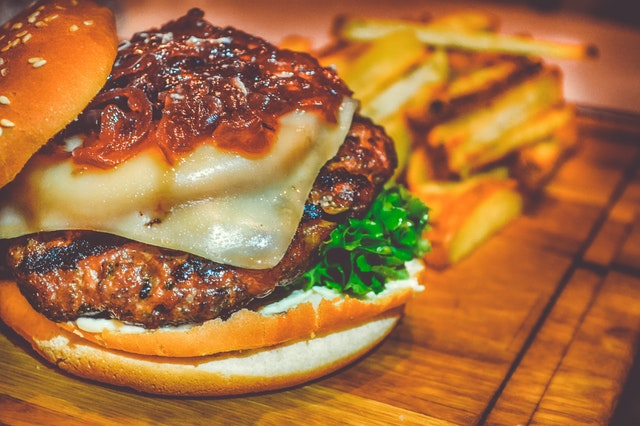 Put a twist on the classic cheeseburger with inventive toppings that will have your fellow fans begging for your secret recipe.
Recipe 6: Grilled Portobello Mushroom Steaks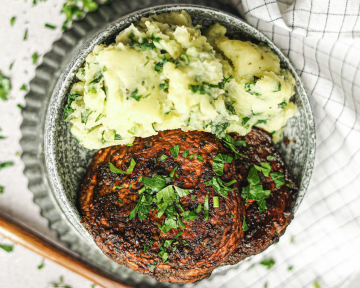 Vegetarian or not, everyone will adore these hearty and flavorful Portobello mushroom steaks fresh off the grill.
Recipe 7: Spicy Jalapeño Poppers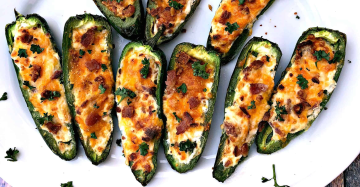 Kick your tailgate up a notch with these fiery and cheesy jalapeño poppers. Handle with care – they're addictively delicious!
Recipe 8: Sizzling Grilled Sausages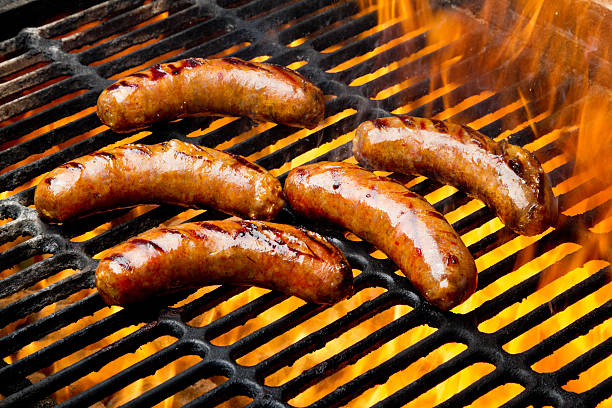 No tailgate is complete without some sizzling sausages. Learn how to grill them to perfection for a savory treat.
VigorPool Solar Generators: Fueling Your Tailgate Grill
Now that your taste buds are tingling with anticipation, let's take a closer look at VigorPool's solar generators, ensuring you have the power you need to grill up these delectable dishes.
VigorPool Power Station CAPTAIN 700
Discover the capabilities of the Solar Generator CAPTAIN 700, the compact power station that packs a punch, ensuring your grill stays fired up.
For those who need a bit more power, the Solar Generator CAPTAIN 1200 offers increased capacity and versatility for your tailgate cooking needs.
When you're running a mini outdoor kitchen at your tailgate, the Solar Generator CAPTAIN 2400 has you covered with its impressive capacity and output.
Captain 2400 supports to use up to two extra battery to expand the capacity from 2240Wh up to 6700Wh.
Capacity, Output Ports, and Grill Power Requirements
Get the lowdown on the capacities, output ports, and grill power requirements of these VigorPool Solar Generators to ensure you have all the energy you need.
Tailgate Grilling FAQs
We've got answers to your burning questions about tailgate grilling:
What capacity of solar generator is suitable for powering a tailgate grill?
The VigorPool Solar Generator is renowned for its impressive power output, ease of transport, and adaptability. You can select from a range of options, spanning from 320Wh to a robust 2240Wh, based on the specific energy needs of your tailgate gathering.
Prior to investing in a solar generator, it's beneficial to compute the electricity demand for your tailgating setup. This calculation will determine the duration for which the VigorPool Solar Generator can sustain its operation.
How to ensure food safety while tailgate grilling?
Ensuring food safety during tailgate grilling is essential to prevent foodborne illnesses. Here are concise tips to follow:
Cleanliness and Hand Hygiene:
– Wash hands before handling food.
– Use hand sanitizer if water isn't available.
Safe Meat Handling:
– Keep raw meat separate.
– Use separate utensils and containers.
– Store meat in a cooler with ice.
Temperature Control:
– Preheat the grill to recommended temperatures.
– Use a food thermometer to ensure safe internal temperatures.
– Keep hot foods hot and cold foods cold.
Thawing:
– Thaw meat in the refrigerator, microwave, or cold water (change water every 30 minutes).
Food Storage:
– Use a well-insulated cooler with ice packs.
– Keep condiments and perishables cold.
Cross-Contamination Prevention:
– Clean utensils and surfaces to prevent cross-contamination.
Safe Grilling Practices:
– Preheat the grill.
– Keep the grill clean.
– Use a food thermometer.
– Avoid pressing meat.
Timing:
– Serve cooked food promptly.
– Use insulated containers or warming racks.
Leftovers:
– Refrigerate leftovers within two hours in shallow containers.
Be Informed:
– Stay updated on food recalls and safety alerts.
Following these concise guidelines will help you maintain food safety while enjoying your tailgate grilling experience.
Tips for packing and transporting your grilling ingredients.

Consider your tailgating setup and ensure you have warming trays or insulated containers to keep your food at the right temperature. It's advisable to prepare the majority of your dishes before you reach your tailgating destination and avoid leaving food exposed to the elements for extended periods to prevent any risk of contamination and illness.
When it comes to powering your warming trays or food storage containers, VigorPool Solar Generators are an excellent choice to provide the necessary electricity and keep your food fresh."
Packing and transporting grilling ingredients for tailgating requires careful planning to ensure food safety. Here's how to do it:
Plan and Prepare:
– Make a checklist of needed ingredients and adjust quantities for your group size.
– Prepare as much food as possible before heading to the tailgating location to minimize exposure to the elements.
2. Use a Cooler:
– Invest in a high-quality cooler with a secure lid and good insulation.
– Pack your cooler strategically, placing items that need to stay coldest at the bottom.
– Use plenty of ice packs or gel packs to maintain the desired temperature.
3. Safe Storage:
– Store raw meats separately from other foods to prevent cross-contamination.
– Utilize airtight containers or resealable bags to prevent leaks and maintain freshness.
– Double-bag or securely seal liquids and marinades to avoid spills.
4. Organize Your Ingredients:
– Group similar ingredients together to make setup and cooking easier.
– Clearly label containers or bags for quick identification.
5. Keep Essentials Ready:
– Don't forget crucial grilling tools, like tongs, spatula, and a meat thermometer.
– Include cooking oil or spray and sufficient fuel for the grill.
6. Pre-Cut Ingredients:
– Pre-cut
Conclusion
With these top tailgate grilling ideas and the power of VigorPool Solar Generators at your fingertips, you're all set to take your game-day gatherings to a whole new level. Fire up that grill, soak in the atmosphere, and savor the camaraderie – it's tailgating like never before!