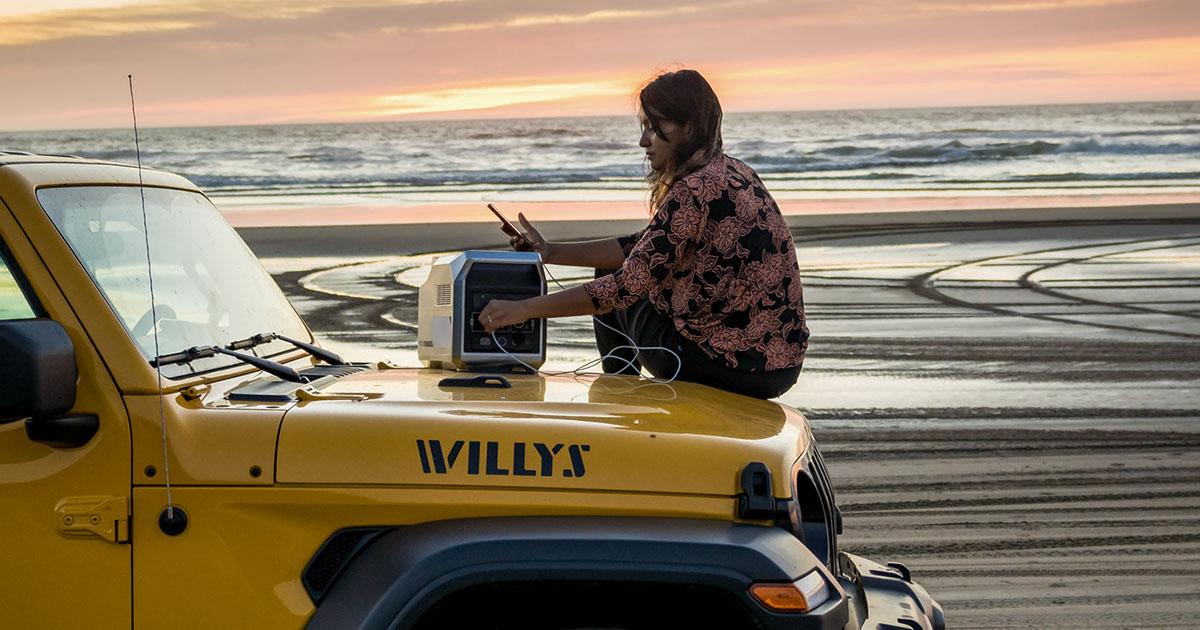 10 Best Things You Can Do with Captain 1200 While Off-Grid
The off-grid situation becomes more frequent after the energy shortage has swept the globe. To deal with this problem that may happen at any time, people start to think of buying a portable power station. A power station can do great help during an outage. This blog introduces ten things you can do with VigorPool Captain 1200 – the best portable power station on the market – while an outage unexpectedly strikes.
Throw a Barbecue Party
It may be surprising that one portable power station can hold a barbecue party for hours. One must power lights, fans, and electric grills at a barbecue party. Captain 1200 power generator can maintain a 12W light for 89 hours, a 35W fan for 30 hours, and an 1150 electric grill for 5.5 hours.
Hold a Pool Party
A pool party is also popular among young people. However, a pool party also needs a power supply and cannot be kept without portable power stations during off-grid situations. A typical pool pump consumes between 1500 and 2500 Watts of power. If one Captain 1200 power generator fails to meet the power requirement, its parallel function can double the power station's capacity and output power, making it practical enough for most appliances.
Host a family concert
During an off-grid scenario, it is advisable to use a home battery backup to support a small family concert. In addition, you will undoubtedly want power for microphones and specific musical instruments such as guitars and keyboards. Captain 1200 power generator, with its 12 distinct outlets, can charge multiple devices simultaneously, making it ideal for holding a family concert. Captain 1200 power generator is also quiet enough to keep the event away from disturbing noises.
Go Camping
A portable power supply is necessary for camping. Moving away from the concrete jungle and reconnecting with nature is always refreshing and pleasurable. However, to fully enjoy your trip, you must carry electrical gadgets and a camping battery to supply power. All activities needing power are out of the question without a camping portable power generator. For example, it would be a bummer if your phone ran out of juice and you needed help finding a portable charging station. Furthermore, Captain 1200 portable power station can link solar panels to turn itself into a solar-powered generator. As a result, you can charge Captain 1200 solar generator everywhere the sun shines. .
Go to the Beach
Everyone enjoys going to the beach, but it's sometimes tech-friendly, especially if you carry a few appliances. There is no problem if you're going to swim, connect with nature, or soak up the sun, but it's an issue if you're arranging a small party with a music system or just want to run some equipment for entertainment. Therefore, it's always a good idea to have Captain 1200 portable power station with you when you go to the beach. The beach is ideal for Captain 1200 portable power station to demonstrate its capabilities as a solar generator using Vigorpool solar panels.

Set up a Stall
The portable power generator will be a good partner if you keep a stall for selling, for instance, popcorn, ice cream, hot dogs, or cold drinks. Captain 1200 portable power station takes minimal room and is lightweight. Because of its mobility, the Captain 1200 solar generator is suitable for stall use. You are free to relocate your stall anywhere and start the business.
DIY in the Garage
A Captain 1200 portable power station can come in handy when you DIY in the garage. For example, when the garage lacks sockets or is too far from the working table, you will need a portable power generator to power tools such as electric drills, chainsaws, hot melt guns, etc. The portable power generator can be a helpful lodger in the garage.
Clean the Backyard
During an outage, you can also clean the backyard with the help of the Captain 1200 portable power station. You can tidy up by raking leaves, filling in the bare spots, and, most importantly, mowing the lawn. Captain 1200 portable power station can easily power your water guns and lawn mower so that the troublesome long cable of machines does not restrict you.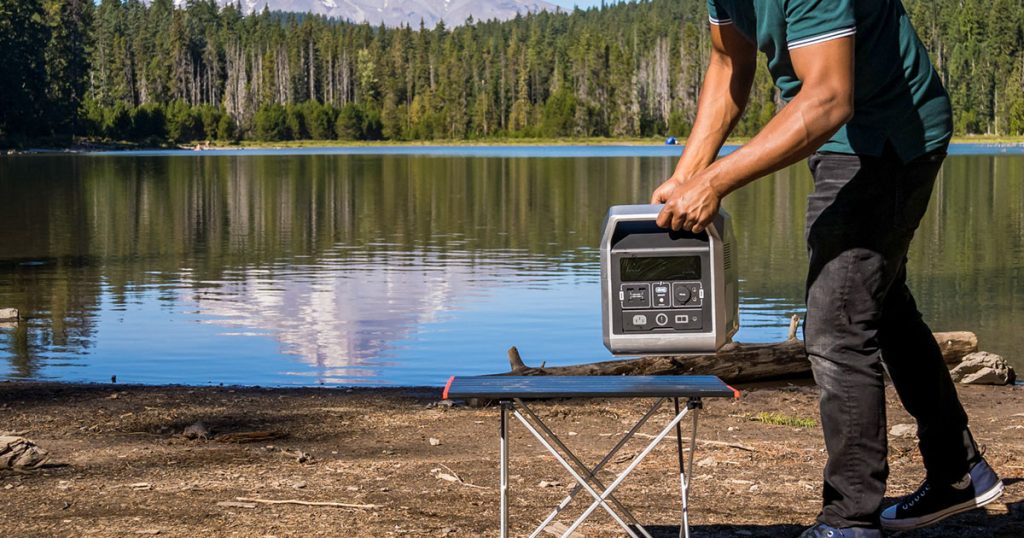 Game Night
It's a pity if an outage destroys your game night with your best friends, but a portable power station can save the night. Captain 1200 portable power station can maintain the running of game boxes for more than 8 hours, enough time for you and your friends to enjoy a fantastic night. Moreover, you can still use Captain 1200 as a UPS to protect your devices in case of a sudden blackout.
Build a Photo Studio
The Captain 1200 power generator can also be a component of a photo studio. Although proper lighting is essential for a good photo shoot, a generator can power those lights during a power outage. A photographer also needs computers to process digital images. Captain 1200 power generator with 12 outports can easily power computers and lights simultaneously.
Conclusion
You can do many things during an outage once you have a portable power station. Captain 1200 power generator is a qualified product recommended by many buyers. Come to check for more details on the Vigorpool website.