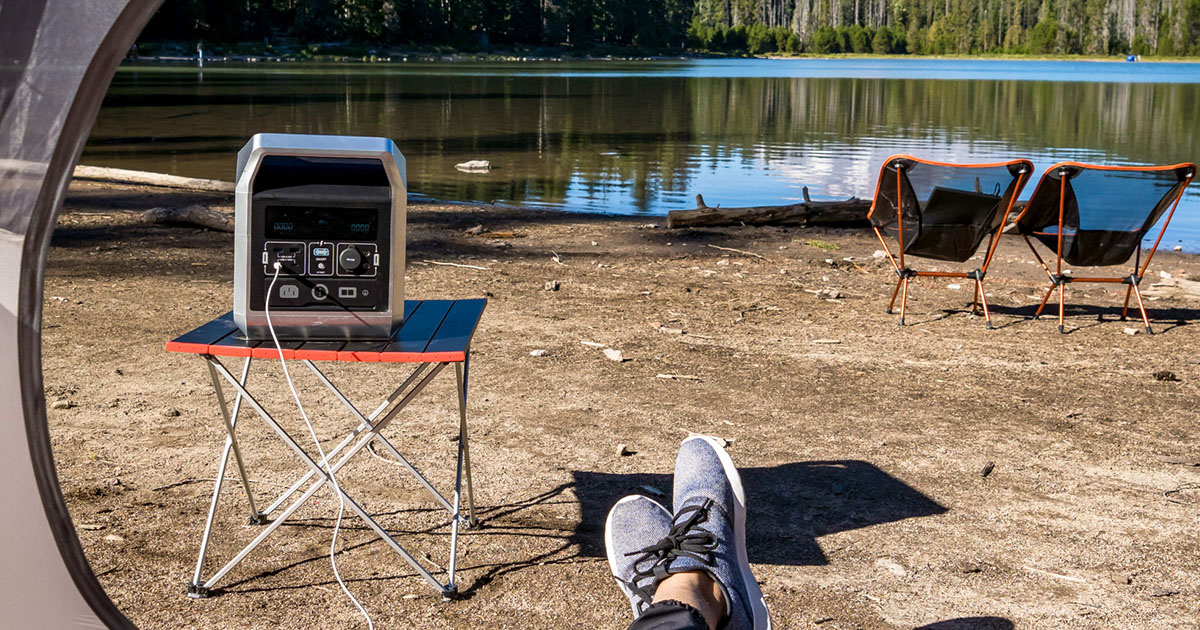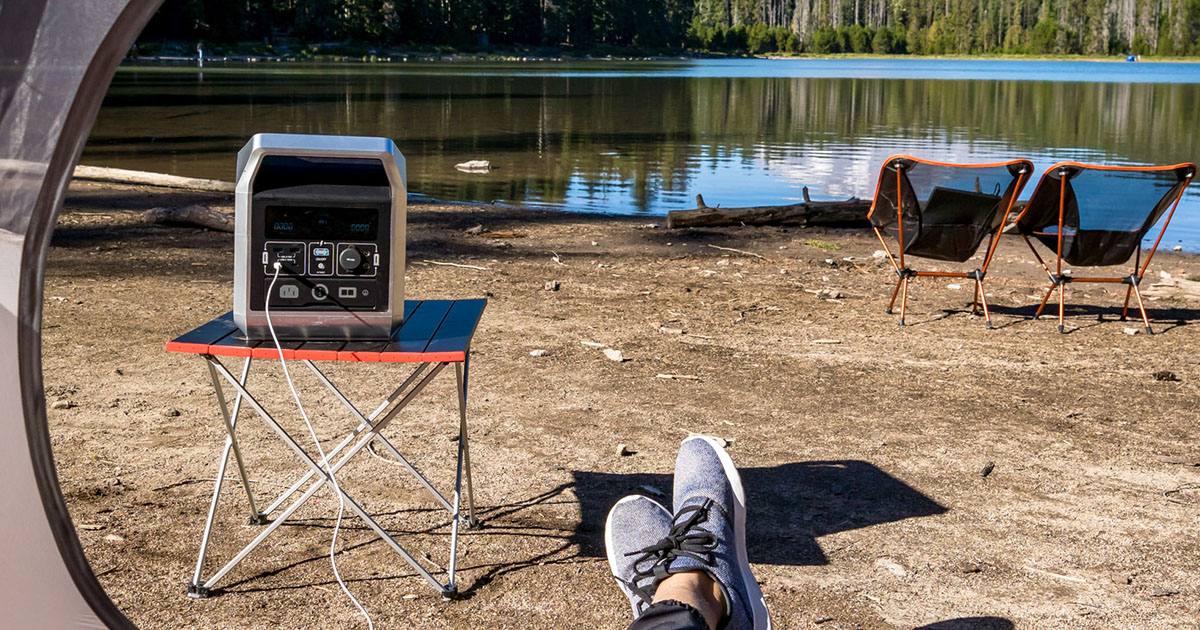 Why do fishermen need portable solar generators?
Traditional offshore power generation relies on diesel power, and there are many drawbacks to this type of power generation. Diesel combustion causes pollution, is bulky and difficult to carry, and is inconvenient to obtain fuel. Moreover, the power supply is extremely unstable and cannot provide a stable and reliable power supply in an emergency.
For fishermen working at sea, electricity is a necessity. Besides electricity for living, communication equipment at sea also needs a timely and stable power supply. With the growing importance of marine fishery resources and ecological and environmental protection, countries strongly advocate marine environmental management and improve the ecological environment of fishery waters. Offshore operators urgently need a new power supply to meet the offshore power supply, so is there a better power supply option in the end? The emergence of the outdoor portable power station has provided a new solution to this problem.
When operating at sea, the boat and fishermen are off-grid, and all power sources come from the boat's batteries. Therefore, a portable power station is a must when the electricity demand exceeds the power carried by the ship. Here are some of the many benefits of using a portable power station on a boat.
When Staying Overnight On Board
When preparing to spend the night at sea, Captain 1200 portable power station can provide sufficient power to the following appliances: Light (12W) for 89 hours, Portable Fridge (45W) for 24 hours, Microwave (700W) for 1.5 hours, Electric Grill (1150W) for 55min. A portable power station can provide electricity for many more possible appliances, which makes the fishermen's night at sea enjoyable and relaxing.
Meeting Entertainment Needs
Even when working at sea, fishermen can enjoy a relaxing and entertaining time. Cell phones, cameras, computers, and even projection can be a way to enjoy life after work. The Captain 1200 portable power station can power a cell phone(10W) 16 times, a laptop(58.2W) 18 times, a drone(40W) 27 times, projector (150W) 7 times.

When Encountering a Storm At Sea
When out at sea in a storm, there are chances that the ship's wiring problems lead to the inability to use electricity. At this time, fishermen can use portable power stations to give power to walkie-talkies, radios, and GPS beacons for calling for help. The portable power station could be a live saver if anyone on the boat needs emergency medical equipment. The portable power station can also give power supply for heating blankets, electric fans, and other heating appliances in winter or portable air conditioning in summer.
Captain 1200 Guards Every Voyage On Sea
The Vigorpool Captain 1200 is an ideal portable power station for sailing at sea. Its numerous advantages make it possible for fishermen to carry on a normal life even at sea off-grid, just like on land.
High Power And Large Capacity
Vigorpool Captain 1200 portable power station has a capacity of 1280Wh, and an output power of 1200W, which is sufficient for most compliance while off-grid. The parallel function of Captain 1200 can double the capacity to 2560Wh and output power to 2400W at the same time only in connection with a parallel cable, which makes Captain 1200 much more helpful and convenient because it supports to use of every Captain 1200 individually, and be combined together to power up more compliance. The use of Captain 1200 can be flexible.
Multi-outputs
Vigorpool Captain 1200 has 12 outputs in total. There are 2 USB-A outputs(5V-3A, 9V-2A, 12V-1.5A, 18W Max per port, Total 36W), 2 USB-C ouputs(5V/9V/12V/15V-3A, 20V-5A 100W Max per port, Total 200W), 4 AC outputs(120V~60Hz 10A, Total 1200W (Surge 2400W)), 2 DC outputs(12V-3A 36W Max per port, Total 72W), 1 car output(12V-10A, 120W Max), 1 wireless output(10W Max). Multiple outputs allow for more charging needs and enable all appliances to be charged simultaneously.
7 Layers of Protection
Safety assurance is the most critical performance of portable power stations. The Captain 1200 has a safety guarantee of 7 levels, allowing users to use it confidently. Over Charge/Discharge Protection, Overload Protection, Short Circuit Protection, High Current Protection, and High/Low-Temperature Protection.
Remote APP Control
The Captain 1200 also has a dedicated mobile app for remote control. The app allows users to check the fundamental status of the power supply, the connection status of the appliances, the remaining charging time, etc. It also allows users to control the LED lights on and off on both sides of the power station, and the connection between the app and the power station is simple, requiring only a Bluetooth and Wifi connection.
Build A Solar Generator System With Solar Panels
Users can choose to bring solar panels to charge the power supply at sea according to their needs if the power consumption is high and the weather is sunny. One can choose from the following combinations depending on the charging time and budget.